It's been a rough week with a roller coaster ride of emotions.
I think this camp was really a learning experience. Guess we didn't learn our lesson from OAC, a lot of people still didn't study proposals (that includes me), and we were all rather haphazard with what we were teaching. I really hope that despite how unprofessional we were, what we were trying to teach still got through to the campers and that it'll be with them forever. A lot of events in the camp were really disastrous, but there were bright points as well, and no matter how hard I try to recreate that and put it here, it won't do the experience and the emotions involved justice, so I'd rather not. Also because I'm really lazy.
Some unforgettable moments: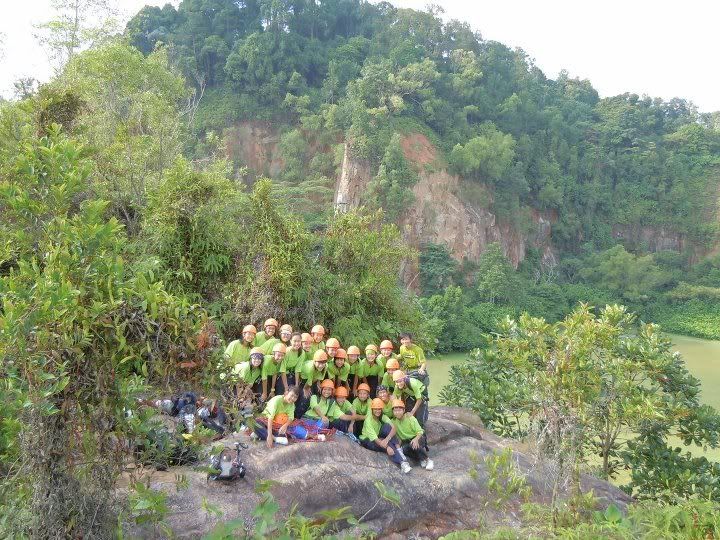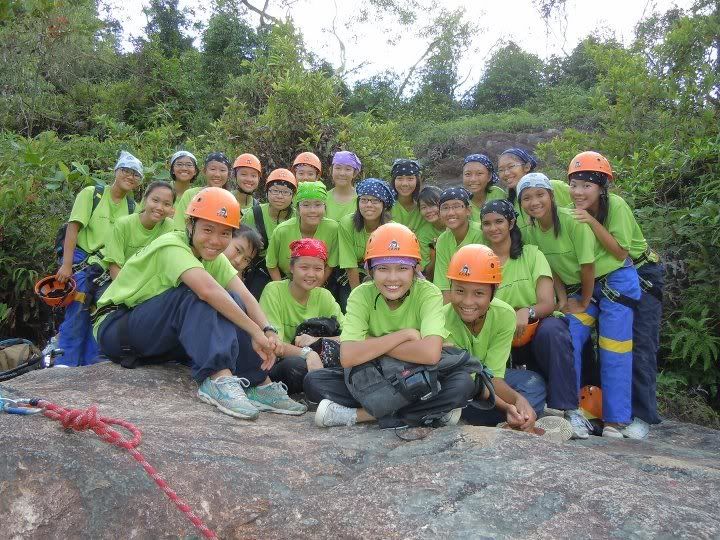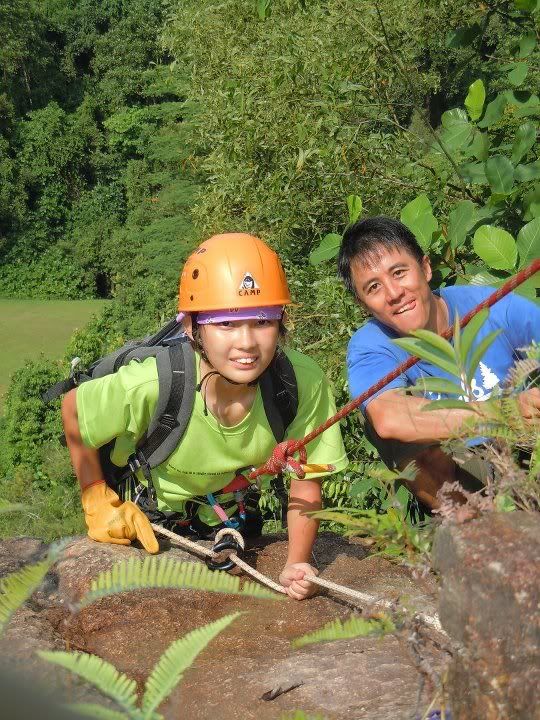 Abseiling off a cliff. That really tested my limits..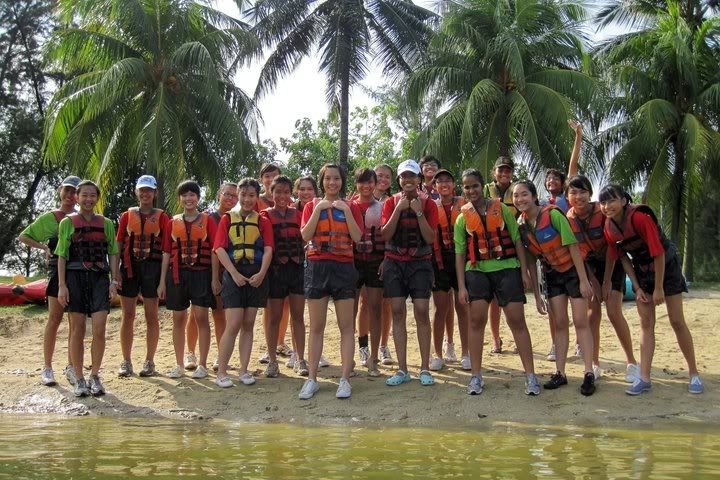 One Star Kayaking course. It was....... terribly tiring, haha! I never want to do another capsize drill ever again.
There's a whole lot more, just that there aren't enough pictures and enough memory space in my brain, but it'll always be in my heart. :')
& finally,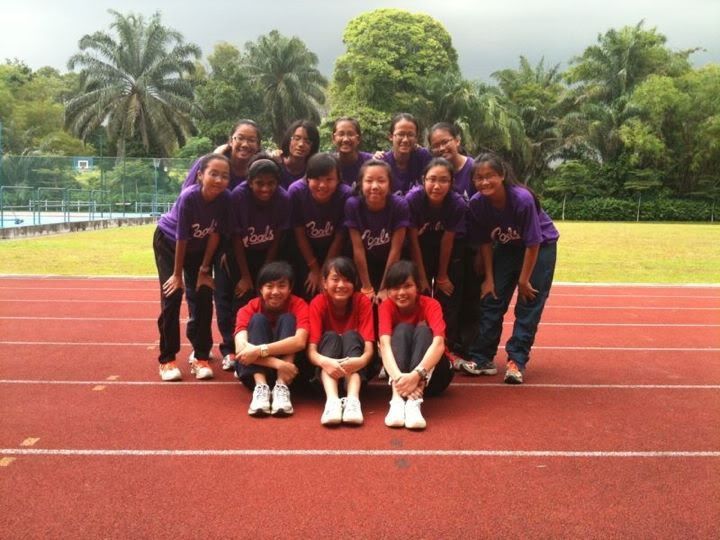 To my dearest Bravo'11:
You all may not be the most bonded group, the funniest, or the most enthusiastic, but to me you all will always be the best group and if I could go back, I wouldn't change a thing. Thank you all so much for being such wonderful campers. I hope that whatever you've learnt from this camp will stay on with you guys forever, and that it'll help you some way in the future. All 11 of you have really taught me how to be a better instructor as well. I'm really sorry for not being the best instructor you all could have had, and I'm also really sorry that I couldn't be a better one for you all, but I'll keep trying. Sorry if we were too fierce, or too firm. But thank you all so much for the wonderful memories, and just know that Bravo'11 will always be close to my heart. I'm proud of every single one of you!
To Jayne and Weiqi, who had to put up with me throughout COALs'11:
Thank you both so much! I know sometimes I'm not the best team player, but thanks for putting up with me even though I snapped at you both sometimes. Will always remember how we were so budget and indecisive while shopping hahah! Really thank God for giving me the chance to work with both of you, and to get to know you both better! Bravo instructors are seriously the coolest hahaha!
To the rest of the OALB:
Even though we work a lot, and we work so hard, at the end of the day I find that it's all worth it and especially so because I know all of you. Thank you all so much for the words of encouragement and the hugs during camp because every single one of them meant so much. To Campcraft dept, I'm really really sorry because I'm one of the guilty ones who didn't bother to study the tent pitching guide and ended up needed truckloads of help during tent pitching. To our three dearest OICs, thank you all for slogging so hard, sleeping the latest and waking up the earliest. To QM, sorry for not always being there when we actually have stuff to do. To Audrey, Mansy, Nicolette, Mavis, Lulu, Junica, and everyone else-- thank you all so much, wouldn't have made it through without all of you. Even though we kind of screwed up this camp, there's still a next time.
Shall end off with the three nuggets of wisdom from Ms Poon:
1) "Do you know why we abbreviated the board as COALs? Some coals are diamonds, but not all are. Isn't it true in real life? Not everyone shines. But the difference with coals is that even if they aren't diamonds, they are still useful. People use them as fuel, right? That's why we teach you all these skills, in the hope that even if you may not be the ones in the spotlight, you'll still be useful." --
OAC'11
2) "Simhong, you are only limited by your fear." --
Abseiling recce
3) "Audrey, Simhong. You need to understand that sometimes we plan things to fail. Not everything goes smoothly in life, thus in the same way we can't plan for everything to go smoothly. The real challenge is when the unknowns affect your plans, and you have to deal with unforeseen circumstances. You need to understand that failing is not the issue. What is important is that you all need to learn from the process of failing. If everyone only succeeds, there won't be improvements right?" --
COALs'11
Life lessons that I promise I'll carry with me forever,
and pass them down to my grandchildren
. Hahahah! Okay but no really. Seriously.
What an emotional post...